Cottage cheese is a staple "diet food" for many people, as well as an ingredient in many delicious recipes.  If you are making an effort to eat less processed food, you may have crossed this off of the grocery list due to the huge chemical-filled ingredient list.
Well, worry no more.  Cottage cheese is hands-down the easiest thing you will ever make.
Best of all, you need only 3 simple ingredients:
organic milk

white vinegar or lemon juice

salt
To compare, I looked up the ingredients of a common brand of cottage cheese sold at the grocery store:
Cultured Fat Free Milk, Buttermilk, Nonfat Dry Milk, Cream, Salt, Citric Acid, Lactic Acid, Phosphoric Acid, Natural Flavoring, Guar Gum, Mono and Diglycerides, Xanthan Gum, Carob Bean Gum, Titanium, Dioxide(artificial color), Maltodextrin, Cultured dextrose, Postassium Sorbate, Calcium Chloride, Enzymes
Prepare to be shocked at how incredibly easy this is!
Ingredients:
2-1/2 cups of 2% milk
1/4 cup of white vinegar
dash of salt (optional – it's just for flavor)
Directions:
1.)  In a large saucepan bring the milk almost to a boil.   As soon as bubbles begin to rise to the top, remove the saucepan from the heat.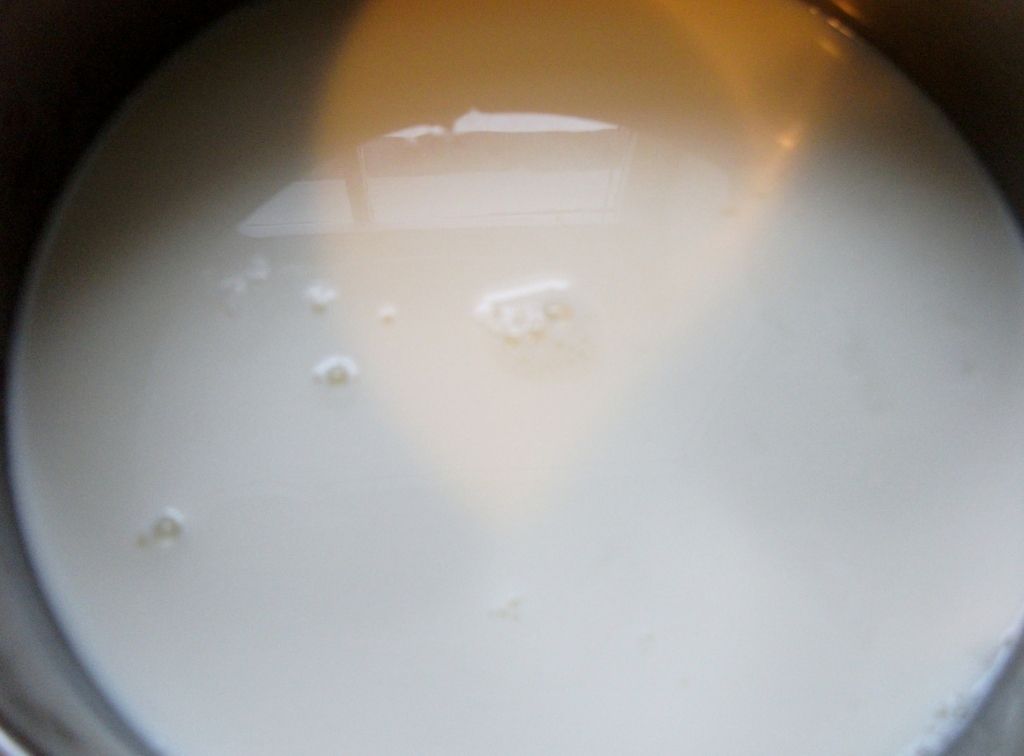 2.)  Immediately stir in the white vinegar and the salt (if using).  You will see the milk begin to curdle immediately.
3.)  Allow the mixture to cool completely – about 1 hour at room temperature.
4.)  Using a mesh strainer, separate the curds and the whey  (hints of Little Miss Muffit!).  Keep the whey for other uses (discussed below).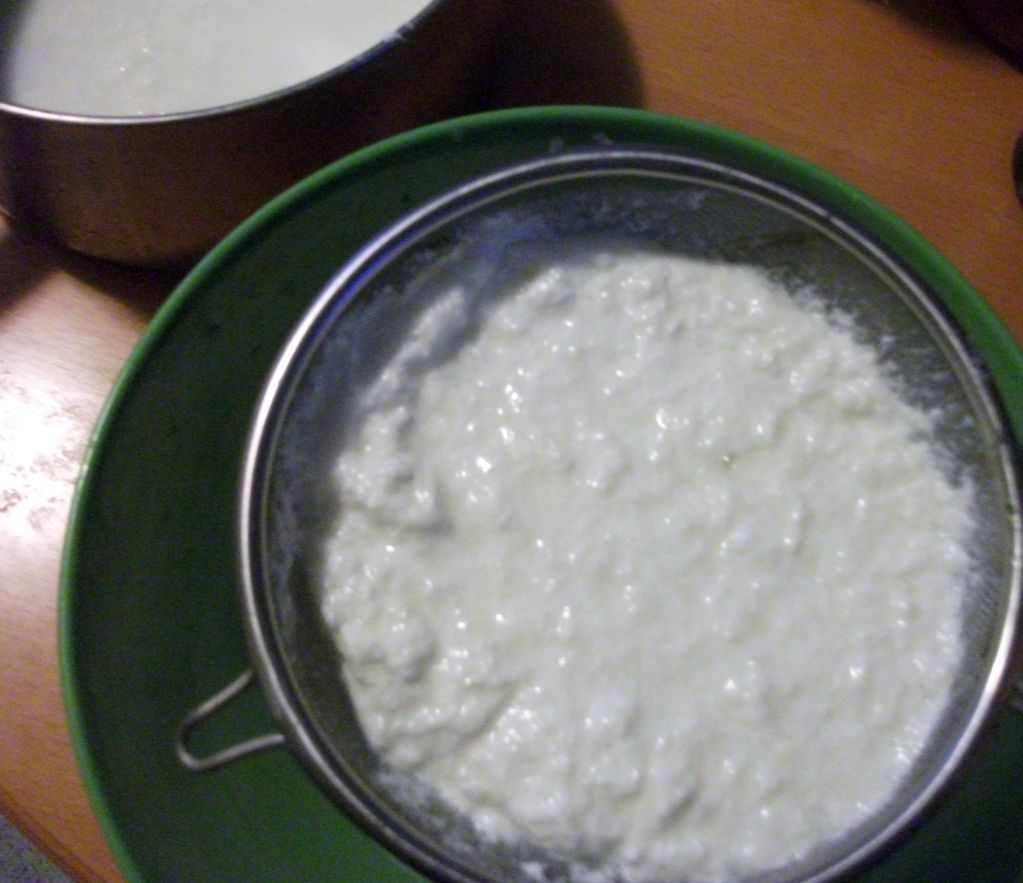 The result will be a delicious, light and fluffy cottage cheese.  I ended up with just short of 1 cup of cottage cheese and just over a cup and a half of whey.  I think if I'd left it to cool longer or placed it in the fridge overnight before draining that I might have ended up with more curds and less whey.  
Some people notice a sour taste to their homemade cottage cheese. If this happens, you can rinse the curds under running water to get rid of this taste.
Some uses for whey:
Substitute for water or milk in baking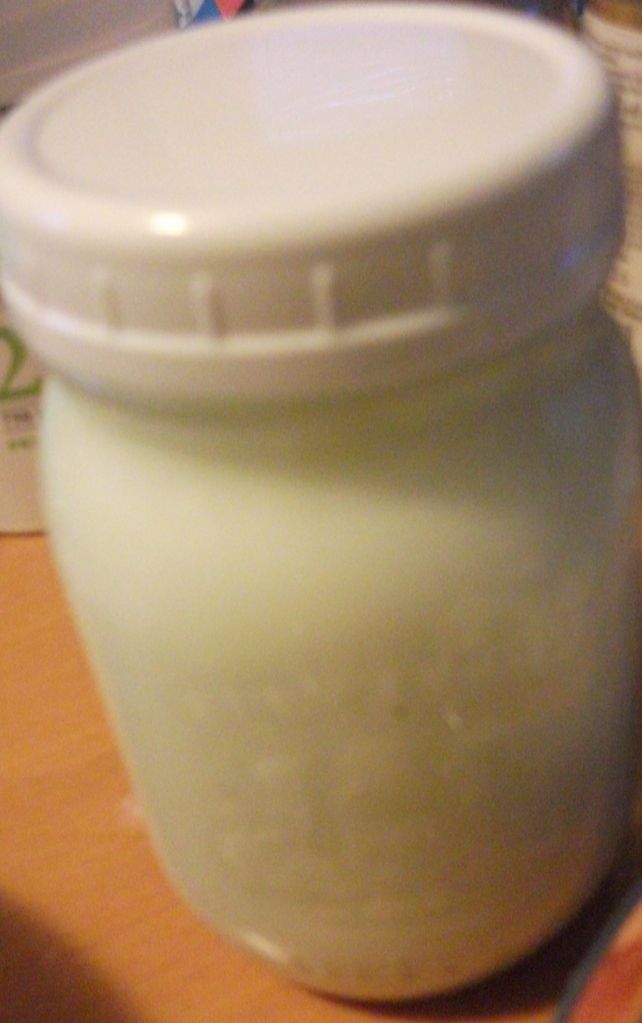 Use in place of part or all of the water when cooking rice or pasta
Use it for smoothies
Use it in oatmeal or other porridge
 Seriously – this was so incredibly easy that I was shocked. I will never buy cottage cheese again!